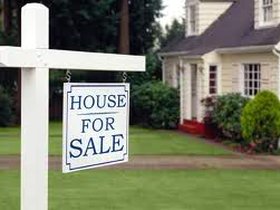 MIGHT WANT TO RETHINK THAT……....
So you are getting ready to put your house on the market or you are in the market to buy a new home. Of course you have at least one friend (or more) who is a real estate agent and you have lots of friends who "dabble" part time for some extra money as agents too. You also have family members who are real estate agents. Now the question is do you want to work with ANY of them? So let's look at this realistically. Not all real estate agents are successful. (Especially part timers or they wouldn't be part time). And even if your friend is successful, you may still NOT want to work with them. Buying and selling real estate is hard. Many times it doesn't go smoothly. It's an emotional roller coaster for all parties involved and can easily cause unnecessary stress on a friend ship. Lots of fighting goes on through the process of buying and selling….it really does. Fighting between agents, between agents and sellers, between agents and buyers etc. etc. There's a reason you never see the negotiating part on HGTV.
So your first question is – which of your friends are you potentially willing to lose? Because it can happen. I wouldn't even sell my hair dressers home because it would be devastating to me to lose her as my hairdresser if anything went wrong. I just told her the truth and she was grateful that I did. She understood why and wasn't offended. Another question is, which of your friends do you want knowing all of your personal and some financial information? These are questions you need to think about before you just hire your friend/family member because you are afraid to hurt their feelings if you didn't. I personally work with some friends, but these are typically friends who know my personality well enough that their feelings won't get hurt when I have to tell them that their house needs a serious cleaning or a dumpster. I have no problem when one of my friends doesn't want to work with me because they are afraid it will cause a rift between us. I just like them to tell me this upfront, instead of seeing their home listed with someone else. (That's not cool)…..
So what I'm getting at is this. You may want to hire an agent that you can talk to without worrying about whether or not you're going to be friends after the process is over. Sometimes it's better to have an outsider to give you an opinion and not a friend or family member. Maybe you will still choose your friend for one reason or another. Either way, hiring an agent who is full time and is successful whether a friend or not is definitely the only person who should get the job. I mean, who wants to work with a part time surgeon? Your home will most likely be your biggest investment. Don't leave it to someone who "dabbles on the side". And who knows, your real estate agent who was not your friend initially, may become your new BFF. And that is a win win…
CALL ME FOR AN HONEST CONVERSATION ABOUT THE MARKET
GO TO MY WEBSITE - ROANOKEMOVES.COM
FOR ALL UP TO DATE INFORMATION ON ROANOKE REAL ESTATE.
MELISSA BRUMBAUGH, ABR
REMAX ALL POINTS REALTORS
540 815 4880 MBCB1@COXNET