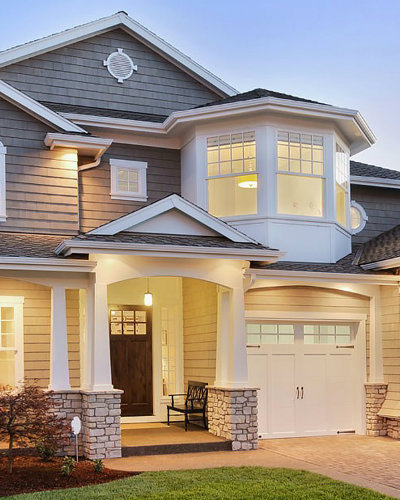 LIVING IN YOUR HOME AND SELLING IT, ARE NOT THE SAME THING
I tell people how bad its going to be when you put your house on the market right out of the gate. Especially for those people with kids and or people who haven't sold a home before. Most people don't really understand the amount of work it takes to get a house ready for market, then TO KEEP IT ON THE MARKET IS A NIGHTMARE! Its constant upkeep. No toothpaste in the sinks when you leave, no marks on the mirrors, no dog hair on the carpet, no deposits in the litter box. EVERY SINGLE DAY UNTIL ITS SOLD. And guess what? You may go through all of the that and not even get a showing....How fun is that? So in order to make the showing process easier to keep up with you really, really, I mean really NEED TO CLEAN YOUR HOUSE!
NO - This is NOT the same as day 1 of Clean OUT your house. This is something totally different. When I moved here to Roanoke, I had an agent that was showing me around Botetourt County. We walked into a home and there it was. Someone's underwear on the kitchen counter! Now, I don't know if they were clean or dirty, but seriously? Come on people. You knew we were coming 3 days in advance and underwear in the kitchen? I don't even want to know......
My point is this. People have all different "versions" of what clean is. (I have an 18 year old boy, so trust me, my clean and his are completely different). But when we are showing your property and its not clean, we tell other people in the office. Yep, that's true. Maybe not intentionally , but if another agent asks me about a house I just showed, and it wasn't clean - I'm going to to tell them and sometimes you will miss a showing from that alone.
What needs to be done to stop that is this. I want you to go through your home, clean it as if you were trying to get rid of a stomach virus that one of your children had. We want you on your hands and knees, SCRUBBING, everything from floors, baseboards, kitchen cabinets, INSIDE THE KITCHEN CABINETS, refrigerators inside and out, bathtubs literally everything! Wash your pet beds. Yes - they do smell bad. ALL pets smell, especially to people who don't have them. This is a huge job. I understand. It takes most people at least a full week to get this done properly cleaning hours a day. BUT let me tell you what buyers see when this is completed. They see a nice clean home that they think was well taken care of for years. AND if it was taken care of, then they feel like the home inspection won't be so bad and there won't be many repairs for them in the future. That's what a clean home translates to for a buyer and an agent. This step is AS IMPORTANT IF NOT MORE THAN STEP 1.
So, start this process AFTER you have removed all unused items from Step 1. If your feedback from showings doesn't include the phrases "home showed well, clean" Then you haven't cleaned enough. This is another reason to have a straightforward agent. Better to know sooner than later when selling your home.
LIKE MY FACEBOOK PAGE AND GO TO MY AWESOME WEBSITE FOR ALL YOUR HOME SEARCHES!
FASTER UPDATES THAN ZILLOW, TRULIA, REALTOR.COM. ONE CLICK BUTTON TO SEARCH FOR ANY AREA IN ROANOKE.
WWW.ROANOKEMOVES.COM
540 815 4880 MBCB1@COX.NET