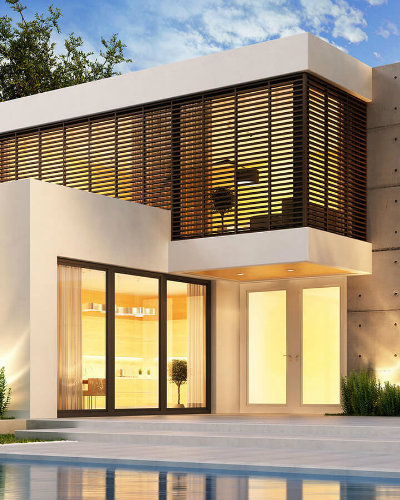 YOUR HOUSE MAY BE WORTH WAY LESS THAN YOU WERE TOLD
OOOh. I know I'm going to get some flack over this one. But again, its the truth. This is a typical scenario. You want to sell your house either because the neighbor cashed out big time, or you have an actual need to sell. That could be anything from a job transfer to a new baby. So you call a realtor. BUT - you have a sale number in your head already that you think the house is worth. You know you do and so do I. So I look at your home, (I have run the actual comps, and I have been in more than one of the comps as well) and we sit down and chat about your house.
Then, after you have explained to me in detail everything you have "updated"- (paint is not an update BTW) including how much you paid (which also BTW is a totally irrelevant number) I then ask the million dollar question......"So how much are you looking to sell for?" And the typical answer is either a flat out dollar amount, or "I don't know, you're the expert, you tell me".
Both of your answers are WRONG!. You DO have number, and NO your flat out dollar amount you just gave me is usually 10k - 15k too high. Here's why the first answer is wrong. You Mr. Seller automatically base your flat dollar sale price on emotion. You have no ability to look at the house objectively because you live there. You raised your children there. You have dug up the landscaping twice, by hand, in 90 degree heat...blah blah blah. You get the picture. You then will take all that emotion and add in the sold price of your neighbors house - of which your home is waaaaay nicer than his........ and that's your new sale price.
Your second response is basically a lie. We both know you have been trolling all over Zillow, and Realtor.com comparing your house to every other house in a 1 mile radius and you THINK you know the stats better. But you really don't. Mainly unless you have a real estate key, you don't have the time it takes to view homes consistently. And believe me, its hours and hours of looking at homes, comps, upgrades - waiting till they closed then having them memorized for a later date. Its A LOT of information we hold as realtors. So what do I mean when I say "your home may not be worth what think?"
Let's be honest here. There are A LOT of agents. I mean everyone who thought it would "be fun to look at houses all day" or "I'm going to get my license because I like to decorate" has a license. Everyone who thought "I'll make my own schedule"..(this one is the funniest), has a license. You may call one of these agents. It's a competitive business. You may hire an agent who asks you, "what do you think your house is worth,?" and whatever number you give them the Realtor responds with "Ok, that may work. Lets see how it goes". And this is BAD....if you get that answer from an agent who shows up at your home without any documentation on comparable homes.....CALL ANOTHER AGENT! I NEVER, I MEAN NEVER show up to a potential sellers home withOUT numbers in hand. This doesn't mean they match your sales price, but I hate to say it.....I'm rarely wrong. (My husband will tell you that too).
Here's the bottom line. Let this really sink in. YOUR HOUSE IS WORTH WHAT THE BUYER IS WILLING TO GIVE YOU - NO MORE - NO LESS. It doesn't matter what you paid. It doesn't matter that you have upgrades everywhere. It doesn't matter what your neighbor sold for, or what you need to get out of it in order for you to move. If you do not get an offer within 30 days in ANY MARKET. Your price is WRONG. If your agent doesn't ask you for a reduction in this timeframe, then you have the wrong agent. You have an agent who told you what you wanted to hear and that is probably the worse mistake you can make when selling your home. So, like my Daddy used to say.....choose wisely. If you even a tiny bit doubt the price your real estate agent told you, then you may want to get a second opinion. It will save you a huge amount of time and effort in the long run and my number is listed for you below.
LIKE MY FACEBOOK PAGE AND GO TO MY AWESOME WEBSITE FOR ALL YOUR HOME SEARCHES!
WWW.ROANOKEMOVES.COM
FASTER UPDATES THAN ZILLOW, TRULIA, REALTOR.COM. ONE CLICK BUTTON TO SEARCH FOR ANY AREA IN ROANOKE.
REAL TRUTH REAL ESTATE
540 815 4880 MBCB1@COX.NET