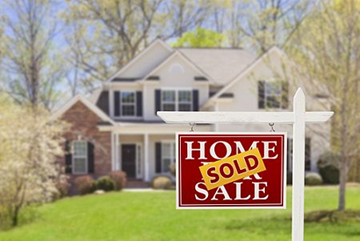 DEAR FIRST TIME HOME BUYER – ARE YOU KIDDING ME?
A day in the life with a first time home buyer….the real truth
Let me set the scene for you. You call an agent all excited because you have just watched an episode of some HGTV show that had the kitchen of your dreams. (Mind you the kitchen was in a $750,000 house and your budget is $150k but no worries, I can still find you that same kitchen in your price range) You don't even own a hammer, and now after watching HGTV, you are a structural engineer, an electrician, a plumber and an interior decorator. "Now" is the time to finally buy that dream house. So on our initial phone call, I ask you all the "realtor" questions for what items are the most important to you in a home and you then tell me you would like the "FIXER UPPER" so you can put your own "SPIN" on the house. Two words I cringe when I hear. You want character you say. I pour myself another glass of wine…..
Now, scene 2 – This is the reality of what actually happens with first time home buyers from an agent's side. Now don't think I don't understand this is my "job". It's what I signed up for. You want a house, I'll find you a house. I scour the MLS and off MLS homes to show you what is available in the "fixer upper" category.
We head to our first home and you already are getting smug in the car. I open the door to the first house, and BOOM – your face starts to wrinkle. Its "old" you say. It "smells" you say. I can't fit my king size pottery barn bed into this S149,900 ranch home built in 1944 . OMG look at how small the closet is it won't even fit my shoes. How can I survive with only one bath? Where will my nonexistent children put all their toys? So I move to the next house and guess what…same response. After a couple of weeks and 20 houses later, when you Mr. Buyer, have determined that you really don't want a fixer upper per se, but your idea of a fixer upper is maybe you "paint the bathroom a different color" or "maybe you replace some carpet". But even then, you're not sure if you really want to take on that much work. I mean, it doesn't look as fun as it did on TV right? And now you're complaining that homes in your price range don't have a fenced yard and you absolutely need a screened porch where you can entertain all of your closest friends with fancy cocktails. Honestly, it's taking everything I have not to slap you but I restrain myself….because I'm a professional.
I know this is going to come as a shock to you – but someone has to tell you the truth. Mr. First Time Home Buyer, you are NOT going to get your dream house. (Unless your parents are helping you or you have a trust fund) You have to EARN your dream house just like the rest of us. It's really hard for most buyers, new ones especially, to figure out that they cannot buy what their parents have worked for 30 years at the age of 25, or what they see on HGTV. So as harsh as it sounds - it's time for you guys to get real.
Now don't go getting all upset. The flip side to all of this is – we can actually find you something you will like. We will that is, if the expectation level is set for both the agent and the buyer to be able to work together efficiently and to your benefit. You will be frustrated throughout the process, you will cry, you will have panic attacks and you will want to retreat to your closet with a flask. But trust me, owning your own home is the best step you can make to start the second phase of your life. You will have some of the best times of your life in that new small house with hardly any closets and probably one bath. You will have a lot of your "firsts" in that little house. Maybe your first pet, maybe your first child, maybe a wedding or maybe a divorce. You will look back in later years and say "Boy I loved that little house I had; I had so much fun there".
So don't let what I said in this beginning of this blog discourage you. We can find something you can put your own "spin" on. It just may not be your "dream house" to start with, but it may, as you look back in the later years wind up being "favorite house".
Call me to help you through the process.
GO TO MY WEBSITE FOR ALL YOUR REAL ESTATE INFORMATION
MORE ACCURATE THAN ZILLOW, TRULIA, REALTOR.COM
ONE CLICK BUTTON TO SEARCH FOR ANY AREA IN ROANOKE
WWW.ROANOKEMOVES.COM
REAL TRUTH REAL ESTATE
540 815 4880 MBCB1@COX.NET