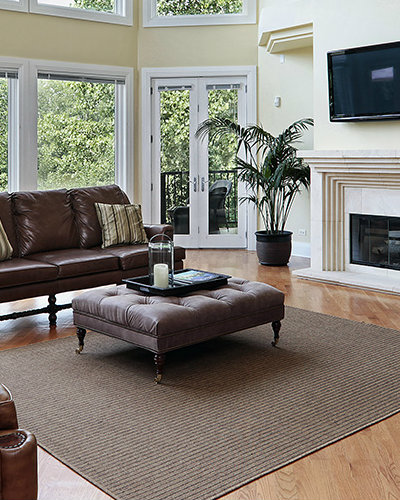 CLEAN OUT YOUR HOUSE!
This is going to be interesting. I am going to give you the inside scoop on what all of us Realtors really think when we walk into your homes but agents, (not me of course) are afraid to tell you. See, I have a reputation of being pretty straight with my customers. If you have worked with me in the past, you know this. I don't tell people what they want to hear....this approach doesn't work for some. That's OK. There is an agent out there for everyone. Those who listen to me, sell their homes quickly and for the most money possible at the time and those who don't, well, they wind up sitting on the market wishing they listened to me looking for the next realtor to tell them what they want to hear.
So lets get started with Day 1. I'm only going to give you one a day. I have to ensure you will read tomorrow right?
Sellers - We as agents want you to CLEAN OUT YOUR HOUSE! I mean almost everything has to go, even the stuff you think is just great...I know, harsh right? Well not really. The truth is that no one wants to see all the old smelly shoes at the front door, (yes they do smell - even when you have them lined up nice and straight) or the 15 items on the kitchen counters you never use and haven't been wiped down in 6 months. And don't get me started on the bathroom products. Sometimes we feel like we are in a Walmart....in your house!!! The first thing I tell my clients is to get a storage unit (AKA dumpster) and start packing. No one wants to look at pictures of your house with old stuff all over it. We want ALL surfaces to be free of clutter. And what we really mean is we want to see NOTHING on any surface. You have too much stuff! I mean how many hair products do you use in the AM? Who has that kind of time to use that many products in the am? No items should be seen on bedroom dressers, bathroom vanities, stairs, kitchen tables etc. When I get ready to list a home for sale I do an initial walkthrough. I tell my clients what needs to be removed (they hate me at that moment). This includes all those artificial plants with dust all over them. Then I have them call me for a second walkthrough. That's where we do some tweaking that will show the house in the best possible light for online viewing. This works 100% of the time and will make maintaining your property for showing much easier. So what have we learned on day 1? CLEAN OUT YOUR HOUSE - TWICE!
Stay tuned all week for more real estate agent truths.....
LIKE MY FACEBOOK PAGE AND GO TO MY AWESOME WEBSITE FOR ALL YOUR HOME SEARCHES!
FASTER UPDATING THAN ZILLOW, TRULIA, REALTOR.COM. ONE CLICK BUTTON TO SEARCH FOR ANY AREA IN ROANOKE.
WWW.ROANOKEMOVES.COM
540 815 4880 MBCB1@COX.NET